Be a trailblazer at Manitoba's only medical-doctoral, research-intensive university, for programs in arts, science and the professions.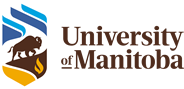 The University of Manitoba provides a wide range of high-quality liberal arts, science and professional programs at its two modern Winnipeg based campuses, successfully preparing its undergraduate and graduate students to be locally and globally engaged citizens. The University is committed to ensuring that students enjoy an outstanding educational experience through access to experiential learning opportunities and excellent professors, many of whom are nationally and internationally recognized for their achievements. Having adopted a culturally sensitive approach to learning, the University of Manitoba recognizes the important contribution of Indigenous peoples across Manitoba and Canada.
Institution Links

Contact

Social Media
Interested in taking classes with University of Manitoba?
Browse Courses